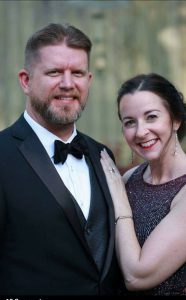 Welcome to VFW Post 8561,
People often consider the VFW a place filled with Vietnam veterans who all know each other sitting around a bar, and there is some truth to that, however there are younger military members in there as well.  We have had several battles since Vietnam where we've learned an all new meaning of comradeship; Operation Enduring Freedom and Iraqi Freedom and the Global War on Terrorism are a few examples.
VFW 8561 is looking for members of all wars who want to share in fellowship, friendship and community service.  I look back at the years after I served and before I joined the VFW and I never found what I was able to find here.  We are a group of people who share a common interest of helping our fellow brothers and sisters who signed that blank check and also serving our local community.
I am the first commander of our post that served in Operation Iraqi Freedom (OIF1).  I look forward to meeting you and your families at our local events and am excited that I have this opportunity to serve alongside my brothers and sisters again in a common cause.
Christopher S. Pettitt
Commander, VFW Post 8561
Semper Fidelis